Current News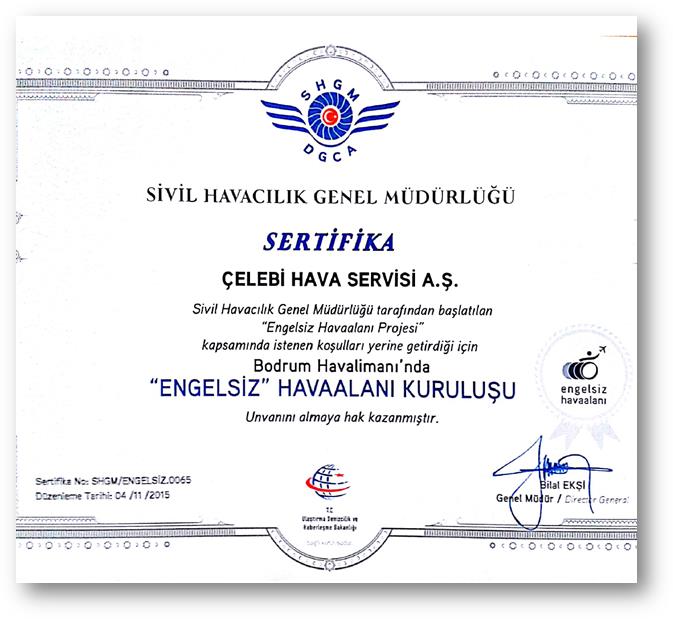 ÇGH Bodrum Station has been certified as " Unimpaired Airport Company
Çelebi Ground Handling Bodrum  (BJV) station, has been audited within the frame of "Unimpaired Airports" project initiated by Civil Aviation General Management on October 8-9 2015.
Following to the successful audit performed;   Çelebi  Ground Handling; has been nominated and certified as "Unimpaired Airport Company" at Bodrum Airport. Within the frame of this certificate, Çelebi gained 15% of discount at any registration or certification extension costs charged by Civil Aviation General Management.
Congratulating Station's Employees; we wish the best for their continuous success.
Kind Regards,
<< Back to news list